Best Glass Flood Barrier China Manufacturer
It is a trend in flood defence sector that fixed glass walls are increasingly being used in places where removable flood defences cannot be deployed quickly enough or proven in failure in the past flood fighting history due to geomorphic condition. And those parks, public utility and communities built alongside the mountain, river, lake, ocean with pleasant environment and beautiful view, although where are facing the risk of flood, but can not afford to lose the pleasant landscape and impressive eye-view, a robust but transparent flood wall is more appropriate to be constructed to offer permanent flood protection while lowest visual impact.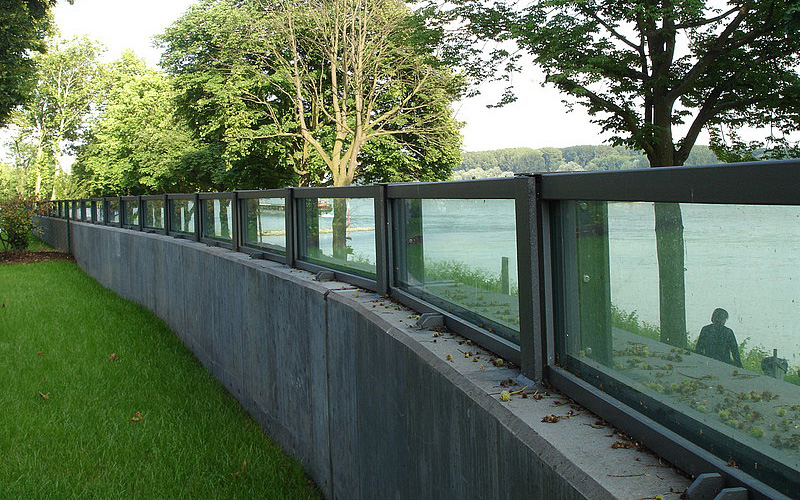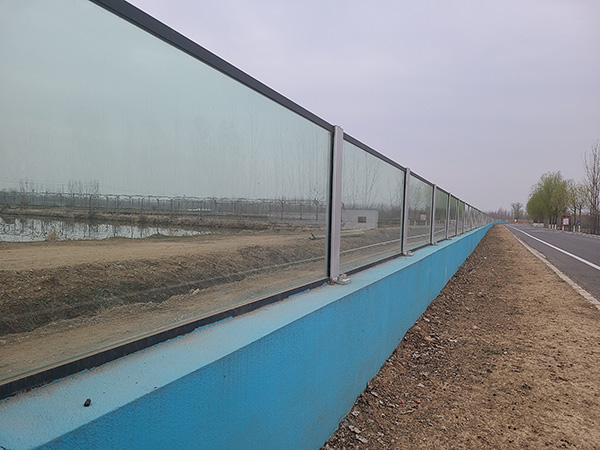 The biggest advantage of this glass floodwall is that it provides both effective protection and unobstructed views of local landscape. This glazing flood barrier combines both aesthetic design and safety. It provides a beautifully designed and yet highly robust performance of flood protection, which has successfully proven itself in some of our projects in China.
The glass we used for disaster-prevention purposes is 10mm laminated tempered safety glass in 3-4 layers bonded each other with intermediate layers of transparent, tear-resistant polyvinyl butryal (PVB) film, to reach the total applicable thickness 32-43mm, instead of the universal float glass or single-pane safety glass. If it breaks by excessive strain, it will not fall apart but only disintegrate into loosely connected small particles with few sharp edges to prevent the hurt to people or animals.
The frame structure is in 6063 aluminum alloy with EPDM seals inserted.The frame structure holds the edges of the glass on two, three or four sides according to design. The end posts are secured by gravity to anchor plates which is embedded in the concrete foundation and transferring the load to the foundation structure.With sealant applied on the edge of the glass and the post, this glass barrier is absolutely water-tight from seepage.
Our glass flood barrier can be customized in length 1.2 to 3 meters for single span and heights of 0.5 to 1.2 meters. Standard thickness is 32mm, thicker glass is as option.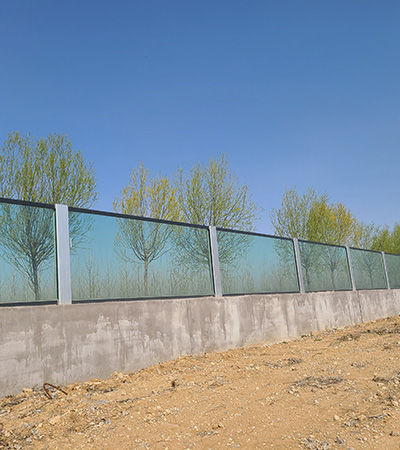 Structure of Glass Floodwall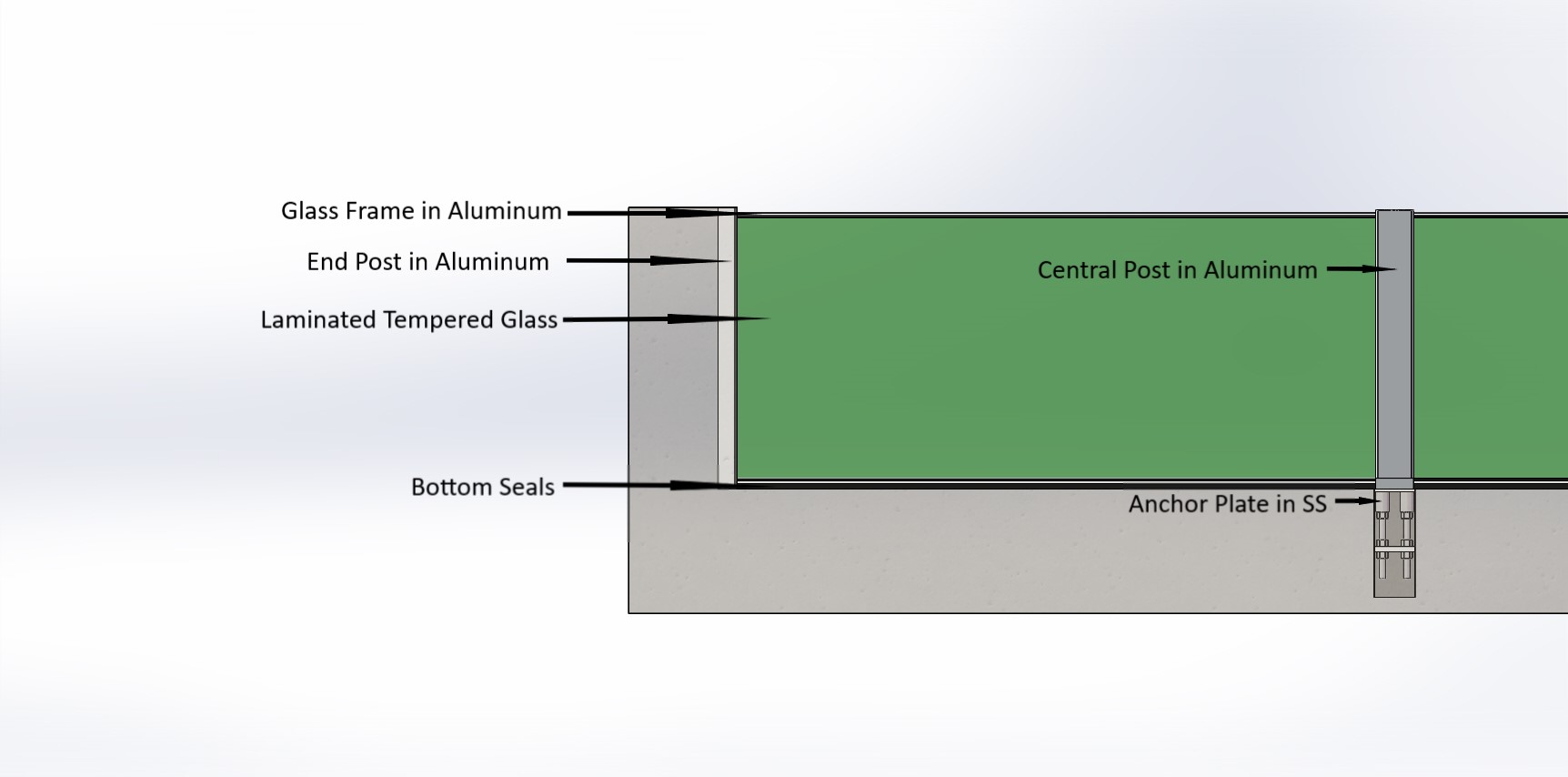 Compared With Demountable Flood Barrier
Which can be un-install and removable for storage, transparent glass barrier is a permanent fixed flood control system. After construction, there is no more extra maintenance work in later stage, only simple cleaning of the surface is required, which saves extra maintenance costs.
Glass Flood Wall Features